COJEP INTERNATIONAL EUROPEAN PARLIAMENT PROGRAM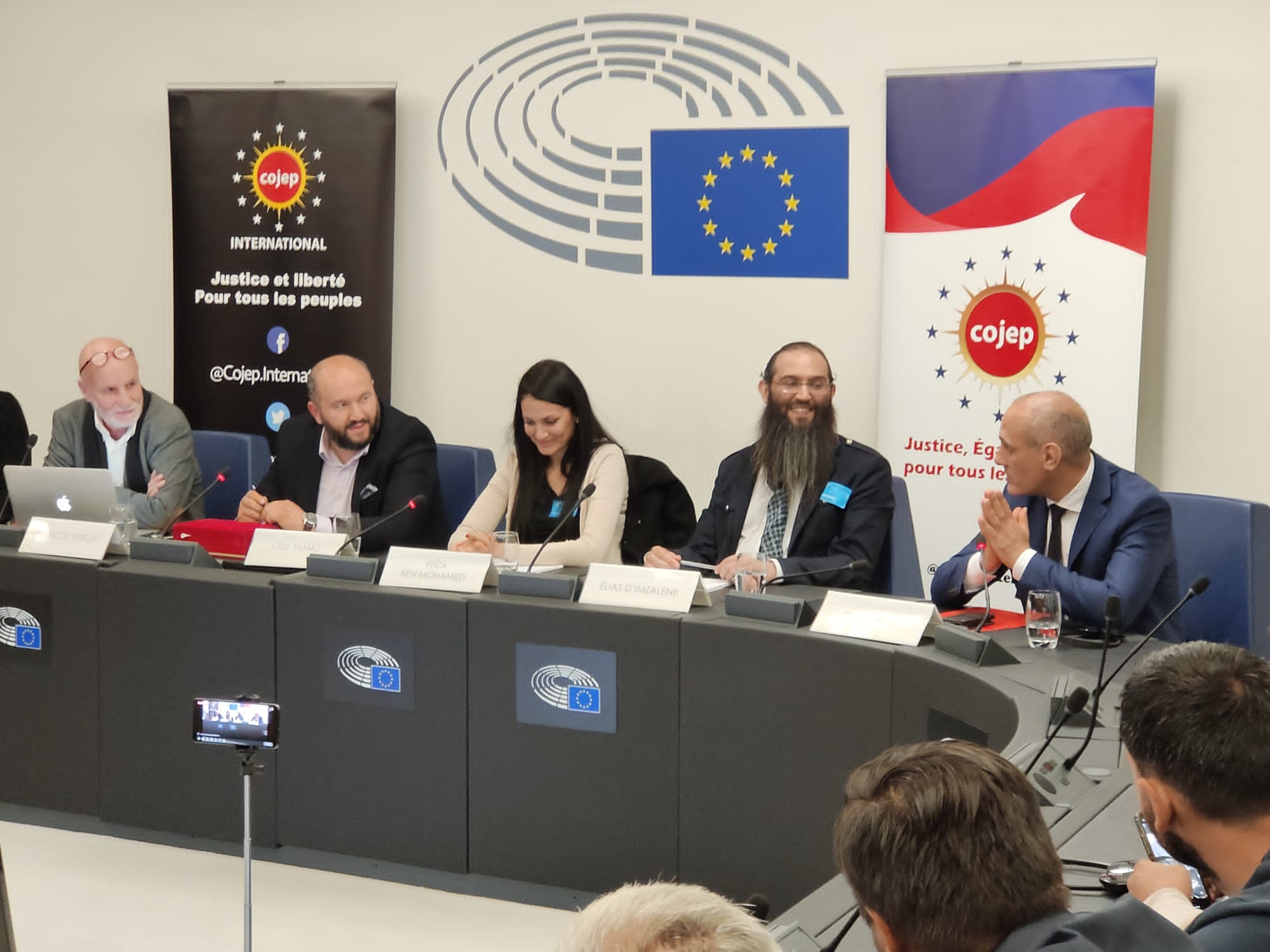 Cojep International held a conference on whether this law, which narrows the areas of freedom of the Muslim communities living in France and is known as the « Separatist Muslims law » in the public, harms the European Union's ideal of coexistence.
Cojep Secretary General Celil Yılmaz was the moderator of the conference, political scientist François Burgat, activist and journalist Geiza Ben Mohammed, and Elias D'Signature, one of the prominent activists in the fight against Islamophobia, emphasized that the law is a marginalizing and discriminating law.
They emphasized the need for a new embrace that encompasses all segments of French society. They wanted politics, media and civil society to take responsibility for this issue.
İsmail Ertuğ, the Deputy Chairman and Member of Parliament of the socialist group hosting the program, was presented with the « special award for supporting civil society » by Ali Gedikoğlu, President of Cojep International.