The Media4all Project: Developing Basic Skills with Participatory Media Production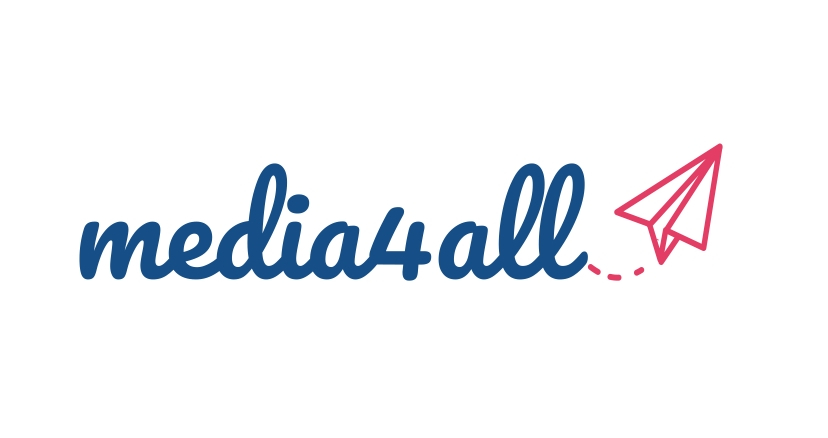 A FIRST LOOK ON MEDIA4ALL PROJECT 
The Erasmus+ Project « Media4all » began with the works of COJEP international (leader of the project) and its partners:
form Portugal, Proportional Message
from Slovenia, ZRC SAZU
from Malta, BIRGU Local Council
from Cyprus, SYNTHESIS
These are the key concepts on the basis of which four partners from different European countries (France, Portugal, Cyprus, Malta and Slovenia) will pool their energy, knowledge, experience and ideas, and jointly develop different educational tools and programs to improve digital and media literacy skills while teaching adults, community educators and professionals from the arts and cultural sector working with low-skilled adults and marginalized communities.
Culture, arts, cultural practises and other creative activities will be used asa driver to promote social cohesion in communities as well as to develop skills to access, analyse, evaluate, create, and participate in messages in a variety of media forms, from print to video to the Internet. Through producing cultural stories and products, the adult will better understand the role of media in society and acquire essential skills of inquiry and self-expression necessary for citizens in a democracy.
WHY WE NEED THIS PROJECT?
The situation we are currently experiencing due to the pandemic COVID -19 has resulted in much of the EU population being locked up and quarantined and spending more time at home and therefore more time online. Misinformation, fake news and cybersecurity are increasingly dominant issues in an environment of disquiet and uncertainty, where information is spreading that can be detrimental not only to society but also to public health. People with little formal education are much less likely to rely on news organisations, and more likely to rely on social media and messaging applications.
INTELLECTUAL OUTPUTS OF THE PROJECT
IO1: The development of an engaging Toolkit of Embedded Digital & Media Literacy Resources that will support low-skilled adults to develop basic digital and media literacy skills through storyboards, video storytelling and infographics.
IO2: The development of a tailor-made In-Service Training Programme that aims to train adult and community educators, and professionals from the arts and culture sectors in the development of basic skills of low-skilled adults.
IO3: The development of an innovative Handbook of Participatory Methodologies for Community Engagement in Media Literacy aims to explore the potential of media production for community empowerment and provide a set of recommendations for the implementation of media education activities with participatory methodologies.
IO4: The development of the MEDIA4ALL MOOC (educational platform) will enable full access to results.
IO5: The development of a thought-provoking Policy Paper that will provide a set of operational and policy recommendations based on the analysis of the results of the transnational project, for decision and policymakers in the adult education, arts and culture sectors.
For more informations the Pdf version of the first Newsletter: Media4all_Newsletter_November