A year of deception, arbitrary arrests and enforced disappearances in Saudi Arabia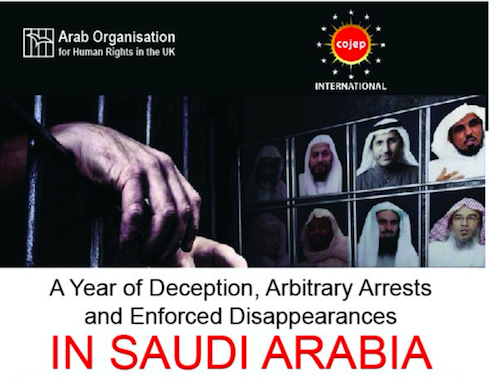 COJEP International and the Arab Organization for Human Rights in the UK will present at the 38th session of the Human Rights Council a conference on human rights violations in Saudi Arabia.
This event will take place at the Palais des Nations in Geneva from 12:00 to 13:00 on July 3, 2018.
This conference will mobilize a group of experts and lawyers who will return to this first year after the coronation of Prince Mohammad bin Salman by taking stock of the situation and reflecting on recommendations for the Council.