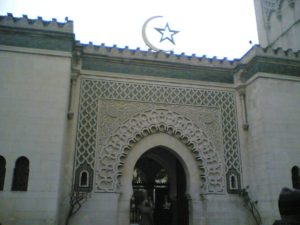 COJEP International is truly concerning about the Austria's decision on the forthcoming closure of 7 places of Muslim worship, and the referral of 60 imams to their country of origin. In the name of the « struggle against political Islam », the Austrian Government is arguing that these places are financed by third countries.
These acts do not comply with the values of the European Union, the Universal Law and the right of minorities.
Therefore, COJEP International condemns in the strongest terms this act, by seeing into this one, an electoral decision aiming at satisfy the far right, which draws the political face in Austria for several years.
As a non-governmental organization, COJEP International and all its network have been struggling against all kind of racism and discrimination, for more than 20 years.
It is with a great concern that we want to report a rise of hatred and political violence towards the Muslim citizens.
We call for all organizations to strive to fight against racism, islamophobia and so all type of discrimination, by contesting these unilateral evictions and this decision taken without any consultation with the Muslims of Austria.
COJEP International invites all the European countries to put pressure on the Austrian chancellor, Sebastian Kurz, so that he reconsiders this unfair and unfounded position, which seriously harms the freedom of worship and the Living Together in Austria
Ali Gedikoğlu
COJEP INTERNATIONAL
contact@cojep.fr